Hot off the heels of our in-depth report on YouTube Shorts, Safe Surfer has discovered that the comments feature for YouTube videos is being abused by spam accounts to spread pornographic content.
Companies, in the marketing of their upcoming movies and television series, frequently post trailers to promote new content—an example of this could be Disney. To grow its customer base, the company posts promotional trailers to YouTube for new Disney+ streaming content from key franchises such as Marvel and Star Wars.
We found a variety of pornography-themed spam accounts posting comments on popular trailers published by Disney within the past two weeks. We're concerned that young audiences could very easily stumble upon these comments, viewing the spam accounts out of curiosity.
Thor: Love and Thunder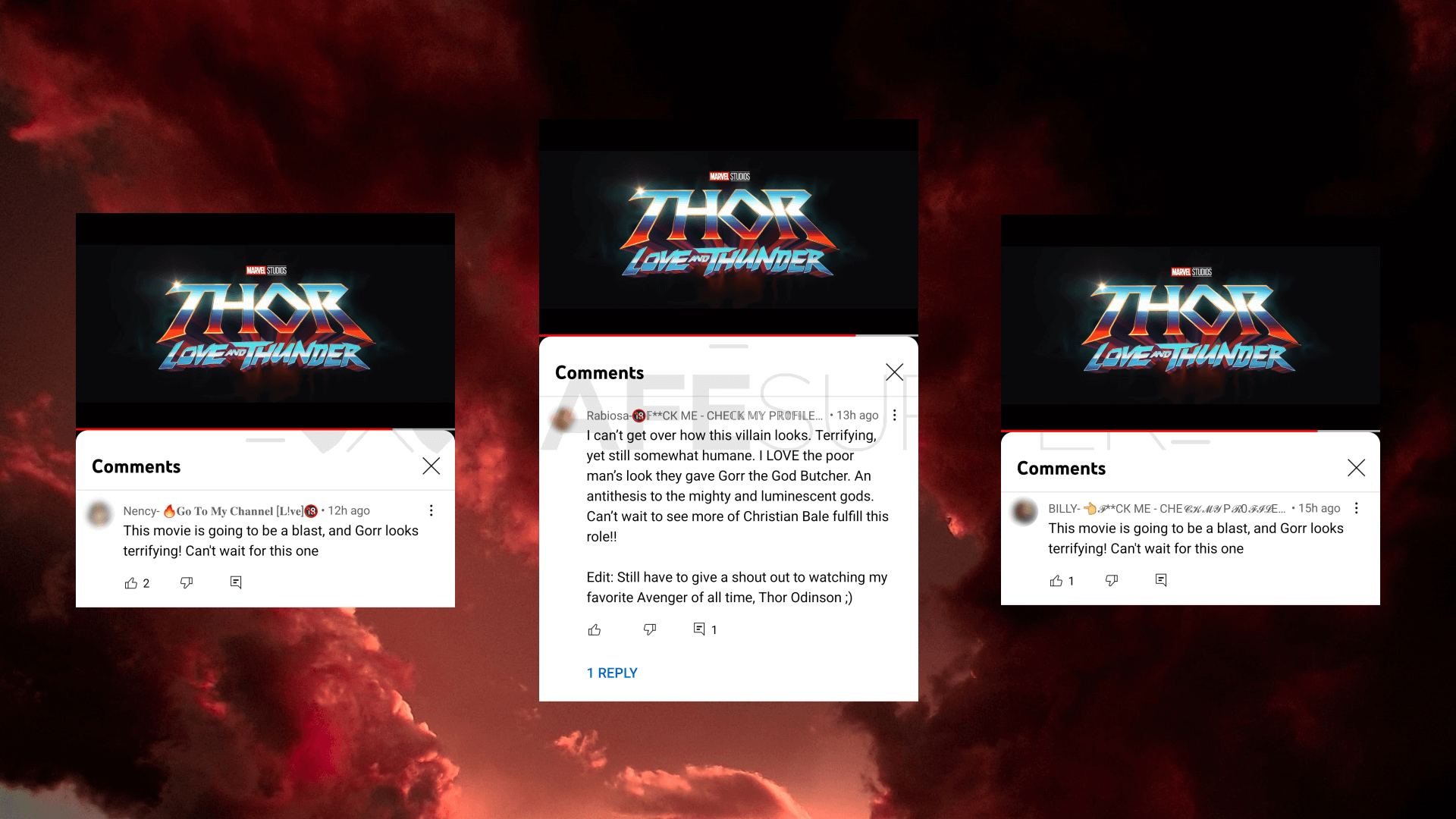 She-Hulk: Attorney at Law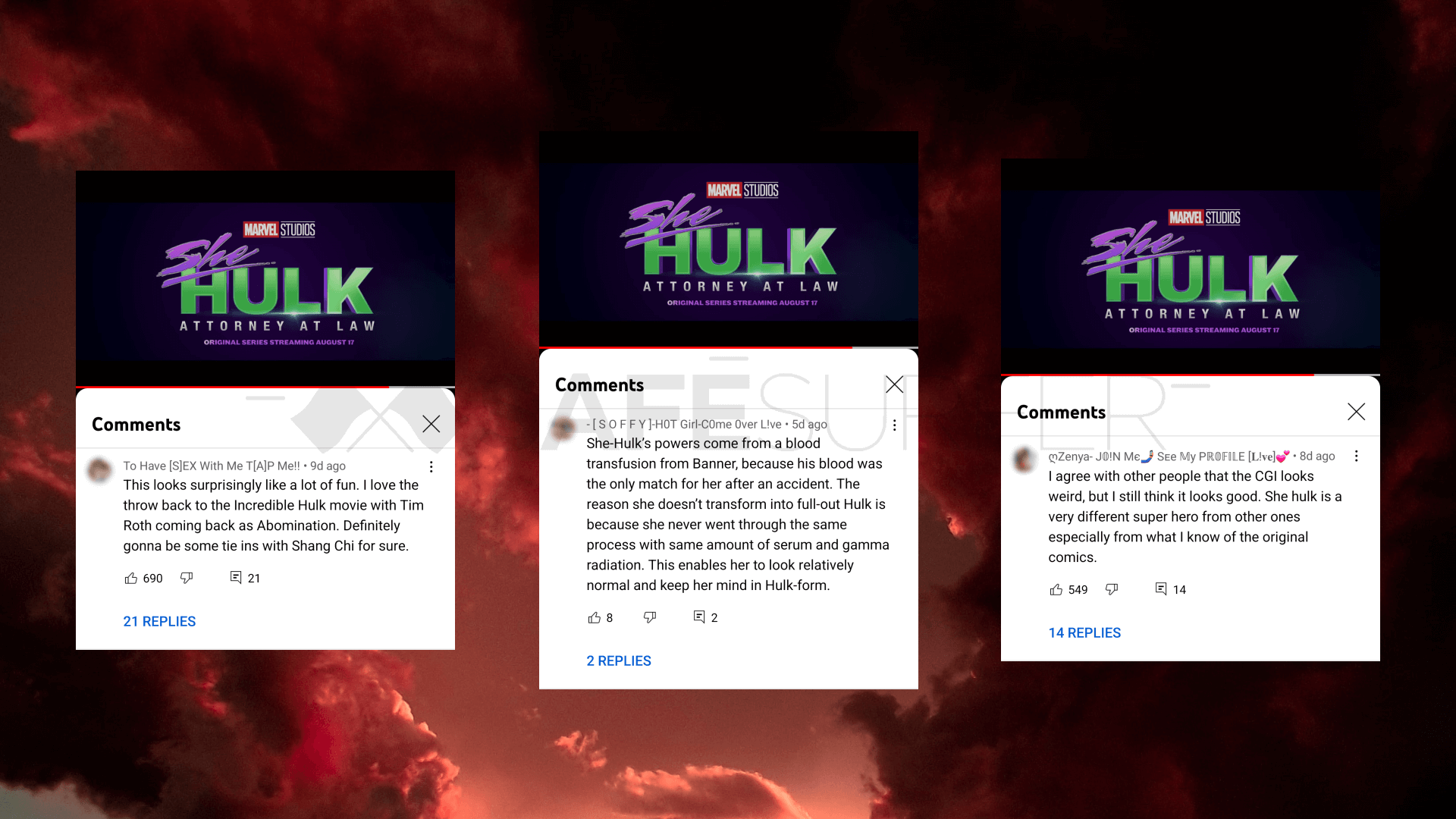 Star Wars: Andor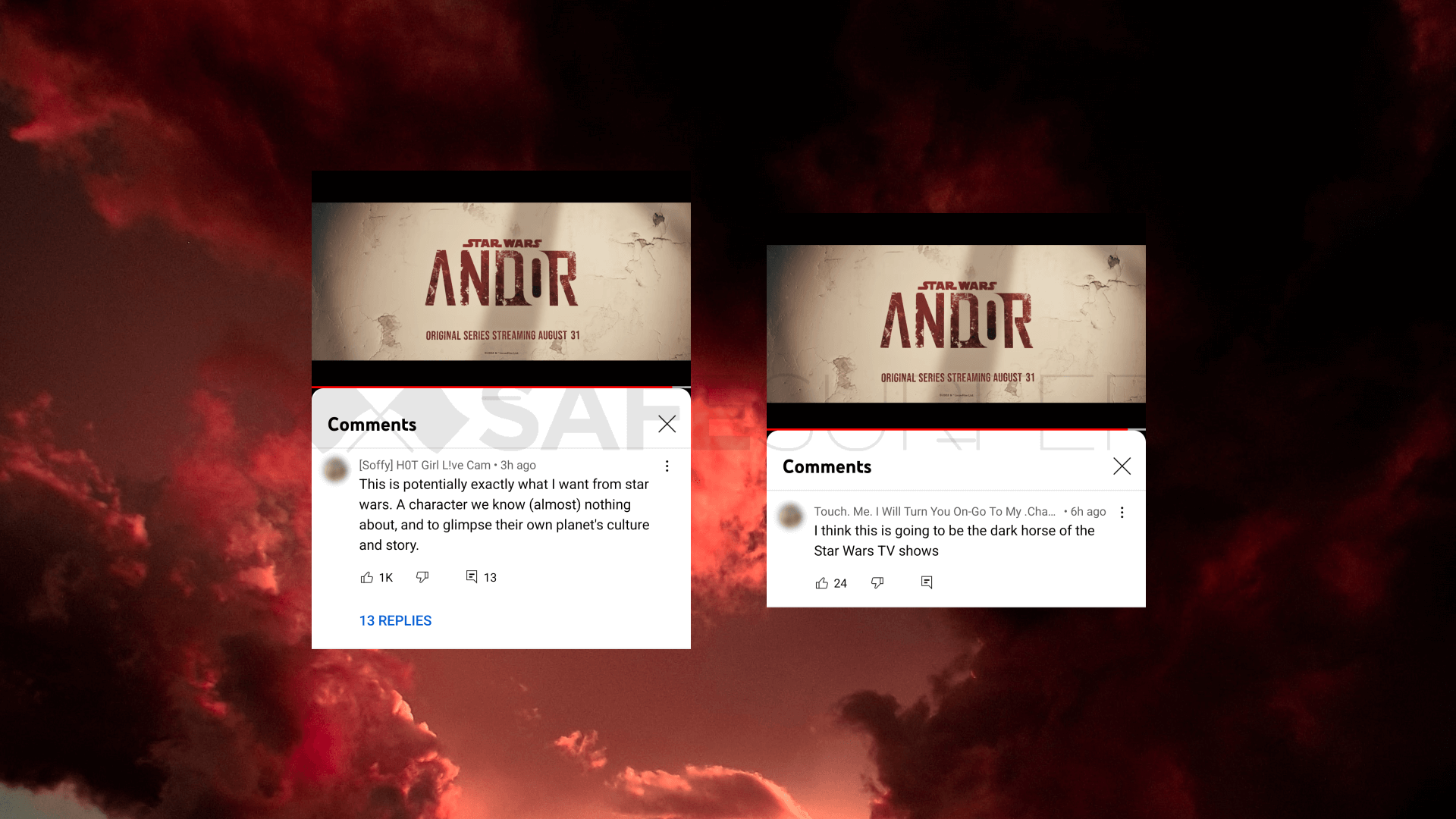 Some of these comments have several hundred likes. Spam accounts such as these hold soft-core porn videos and/or lead users to an external pornographic website linked in their channel description. Things aren't looking great—but we can help protect your family from this!
We have designed Safe Surfer to provide the best possible online protection for devices. After installing Safe Surfer with an account using our affordable Pro Surfer subscription, we can do the following for the Android smartphone we accessed YouTube on:
Set YouTube to enforce either the Moderate or Strict level of filtering—this will disable the comments section on all videos, along with providing some help in hiding potentially unsavoury videos.
Block adult websites—we enforce this by default, taking advantage of our database that holds nearly 2,400,000 domains containing pornographic content.
Block commonly-abused top-level domains—this can help protect devices from certain groups of website domains that we've noticed are being used by malicious actors.
We're now protected!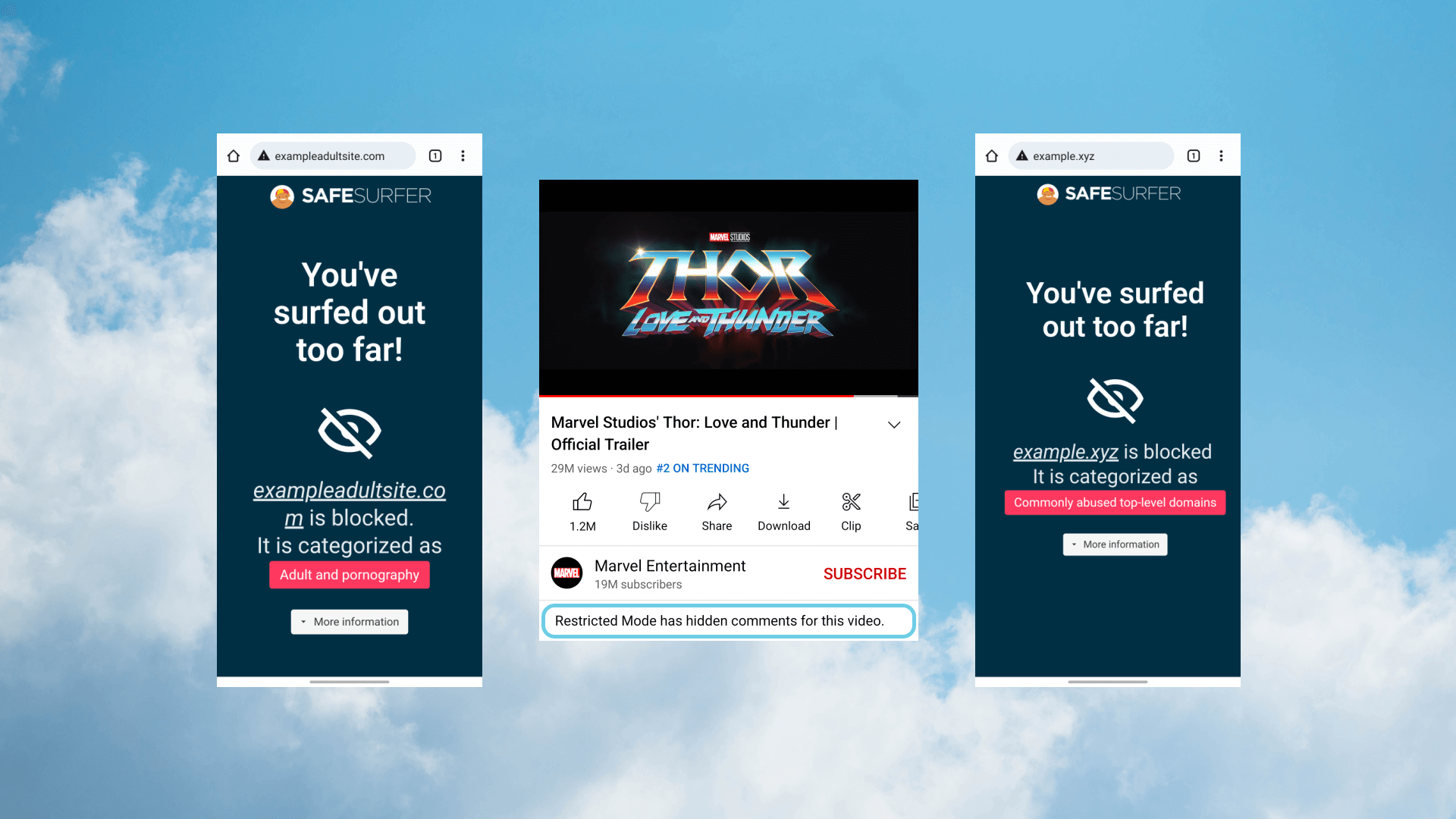 These simple protection changes have made this device a lot safer to use. Our app takes advantage of recent Android device features that allow us to provide silent protection, along with stopping uninstallation where the device user doesn't know the PIN code set by a parent or accountability partner.
Conclusion
We think Google has some work to do here. We're disappointed with the level of account and content moderation on YouTube, but we're glad that, in this case, Google provides network-based tools for YouTube so that we can protect families.
Safe Surfer is an innovative software company based in Tauranga, New Zealand. We're passionate about using the very latest technology behind-the-scenes to give you the ability to create a remarkably clean online surf experience. Visit the Safe Surfer dashboard today to protect your devices from pornography, phishing attacks, and other harmful online content.