Hello! We're really glad you've reached out for help to protect your family online. The good news is there are plenty of options available.
Some are really simple but cost a bit of money; others are completely free but can take a bit of time to set up.
No matter how tech savvy you are (or aren't), we'll talk you through everything you need to know so your family can surf the internet safely.
In this guide we'll cover:
How to filter your family's Android devices for free
How to set up a blanket filter across all devices in your home
How To Filter Your Android Device For Free
Google doesn't offer any built-in protection for its Android devices. But it does offer Google Family Link, which is a separate app that can be downloaded from the Google Play Store. However to provide effective filtering and blocking this needs to work in conjunction with another filtering app (we recommend Safe Surfer).
Safe Surfer App
One of the easiest and most effective solutions is to download Safe Surfer's Porn Blocker app from the Google Play store. It's FREE and will protect your families' Android devices from all harmful websites including pornography. It will also enforce safe search options on Google and YouTube so your kids don't accidentally stumble across anything bad.
Once you've downloaded the app, registered your email and set a password, you can choose to 'restrict sites of concern'. This includes specific social media sites such as Instagram or SnapChat, and specific content categories like gambling, racism, nudity, drugs and so on. There are more than 20 categories to choose from.
You'll also be asked to set a pin so this app can't be uninstalled or changes made – make sure you pick a pin that your children don't already know or will easily guess.
Installation Instructions: 
Click here to go to Google Play, otherwise:
Launch Google Play store on your device
Search for 'Safe Surfer' in the search bar (it has a lifeguard logo)
Press the 'install' button
Now that the app's installed, let's launch it. To enable general protection, press the 'Get Protected' button.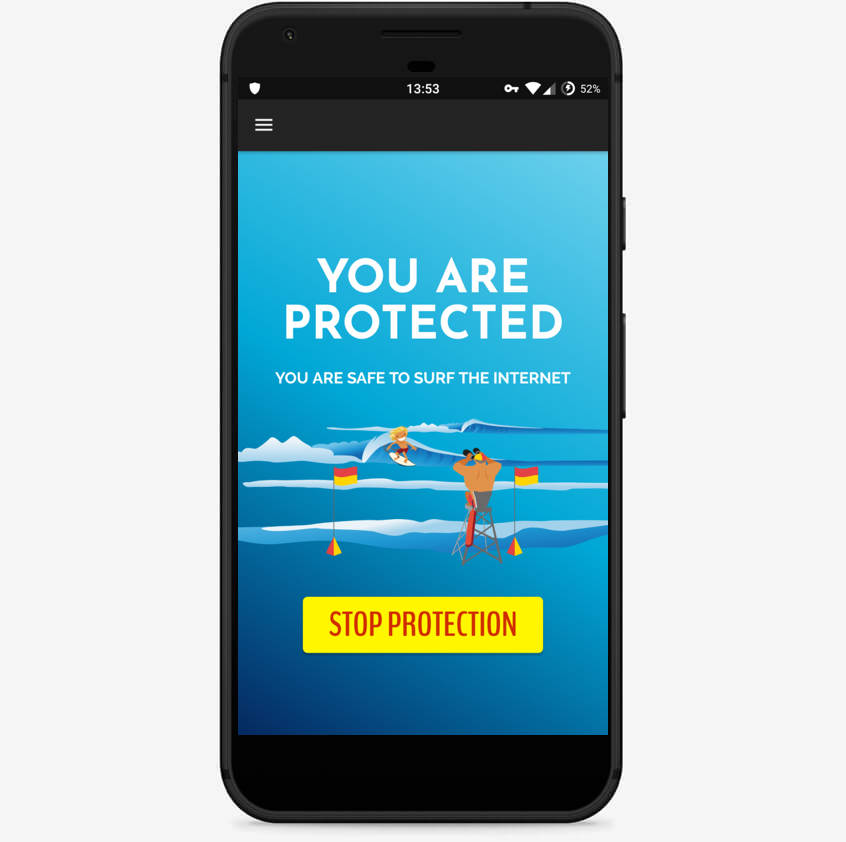 5. Now your protected go to the menu (3 horizontal lines) in the top left-hand corner and click 'Pin protection'.
      6. You will then be taken to the settings page. 
      7. Check the 'Enable pin protection'.  
      8. You'll be prompted to enter a pin-code (ask a friend to do this for you) so you can't disable this protection in future without their knowledge.
      9. Also while still on the settings page scroll down and find 'Device admin (prevent uninstall)'. Toggling this option to on will lock the protection in place and ensure the app can't be removed easily.
      10. Next go to the menu (3 horizontal lines) in the top left-hand corner and click 'Block Sites' to customise your filter settings. 
Google Family Link 
If your children are under 18, this will provide another great layer of protection for the whole family in addition to Safe Surfer. (Note: you have to enter birth dates into a Google account and it will only work if they're under 18).
This will help you keep track of, and restrict, what your child is doing on their Android device. If they're particularly tech-smart, they could attempt to install a Virtual Private Network (VPN) app which acts like a tunnel to bypass the filtering you've already set. But with Google Family Link, they can't download any app or a VPN without your knowledge or permission. You can also keep track of how much time they've spent on any particular app, or on their device in total.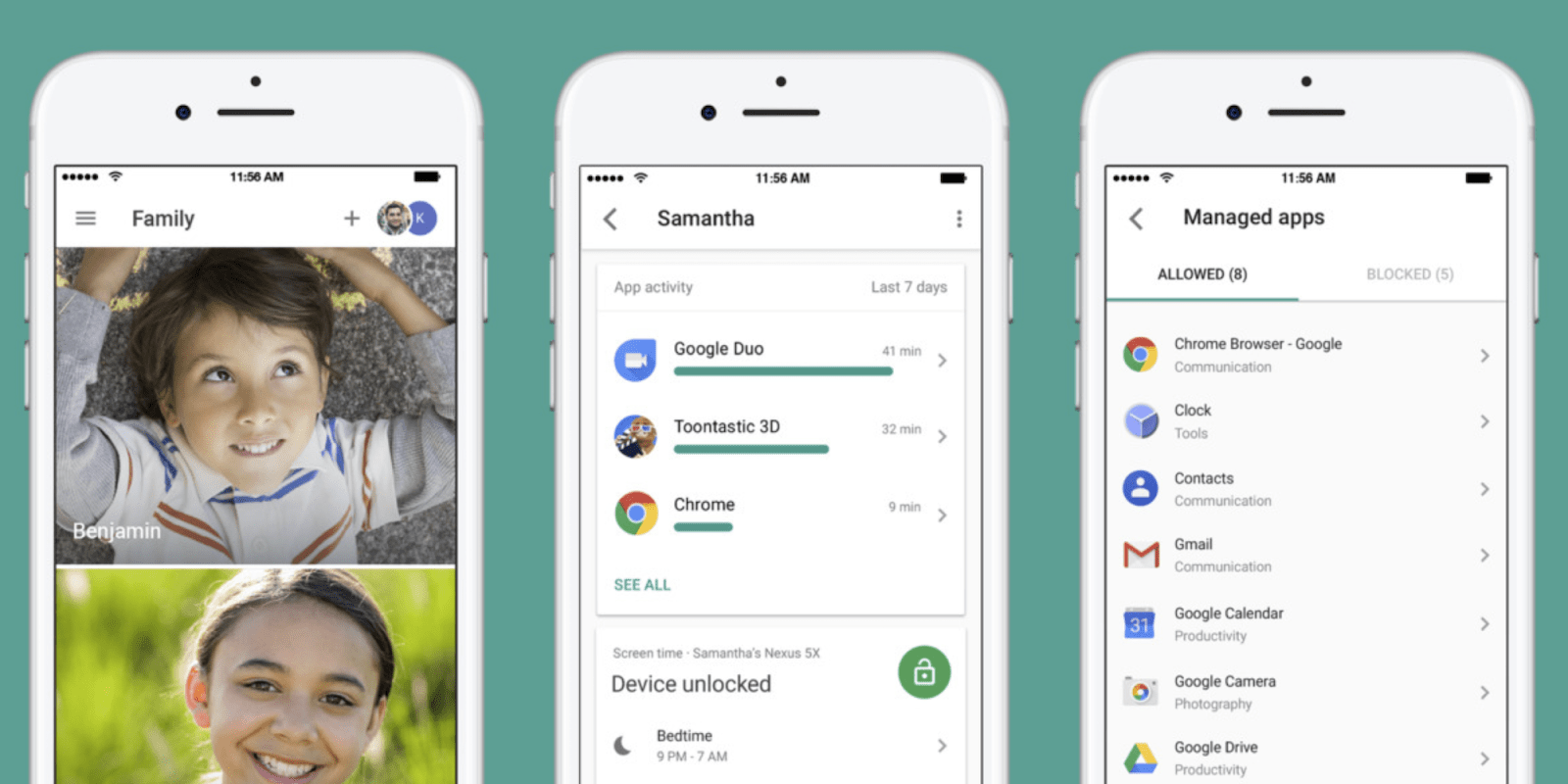 Installation Instructions: 
Install the "Google Family Link for parents" app on your device and the "Google Family Link for children & teens" app on your child's device.
In the "Google Family Link for parents" app, select the Google account you wish to use as your "parent" account. You'll then be prompted to choose who will be using this phone – select 'Parent'.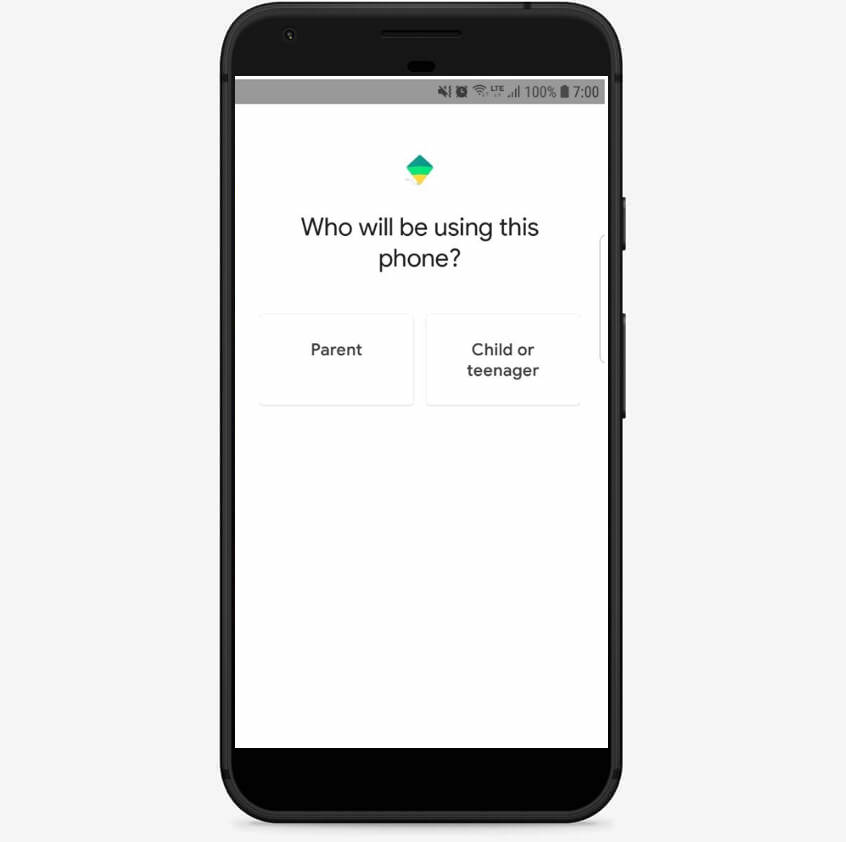 2. If your account is not already a family manager you'll be prompted to become one. If you're already a family manager select 'continue'.
3. You'll be asked if your child has a Google Account. If they do, tap 'Yes' and input their account details. You can set up a new Google Account by tapping 'No' and then following the instructions to create an account for them.
      4. After you've added your child's account, you'll be prompted to find your child's device. Tap 'Next' and you'll be given a nine-digit code for linking their device.
      5. On your child's device, open the "Google Family Link for children & teens" app and follow the on-screen instructions.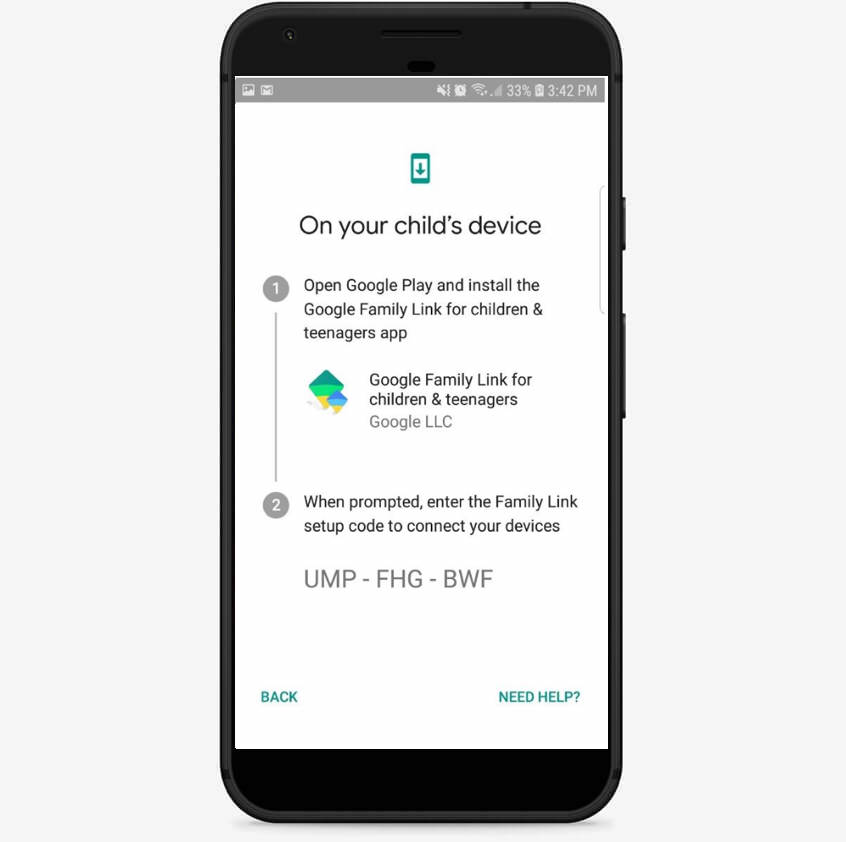 6. When needed, put in the nine-digit code on your child's device, and wait for your devices to link to each other.
      7. Start using the Parent app to monitor your children's devices.
How To Set Up A Blanket Filter Across All Devices In Your Home
Let's face it, most homes these days have multiple devices operating at once – smartphones, iPads, laptops, Chromebooks, smart TVs and more. It can be hard to keep an eye on what everyone is up to!
You have two options to solve this problem – buy Safe Surfer's Lifeguard device and plug it into your router, or reconfigure your router to block access to harmful sites. 
Reconfigure Your Router
Changing the DNS servers on your router is an effective and FREE way of blocking access to harmful content such as pornography. Any device operating on your Wi-Fi network will pick up these settings and be protected.
DNS stands for Domain Name System and it's like the phone book of the internet. It links a website's name (eg google.co.nz) to your IP address (which is like a destination).
For a step-by-step guide on what to do, click here.
Safe Surfer Lifeguard Device
This is the simplest way to achieve 24/7 protection across your home's Wi-Fi network. You can buy one online here.
This device comes out of the box with the best safety settings already applied. Just plug it into your router and it will block offensive and unsavoury content, enforce 'safe search' results on Google, Bing and other search engines, and allow you to choose which categories (such as violence, swearing, illegal downloads) and which social media sites to either block or allow.
You can also customise your settings to set device bedtimes, block specific sites for each device or view browser history for every device in the home. Easy.
Struggling to keep your kids safe online? Purchase your Lifeguard device today.